Toronto Liquidator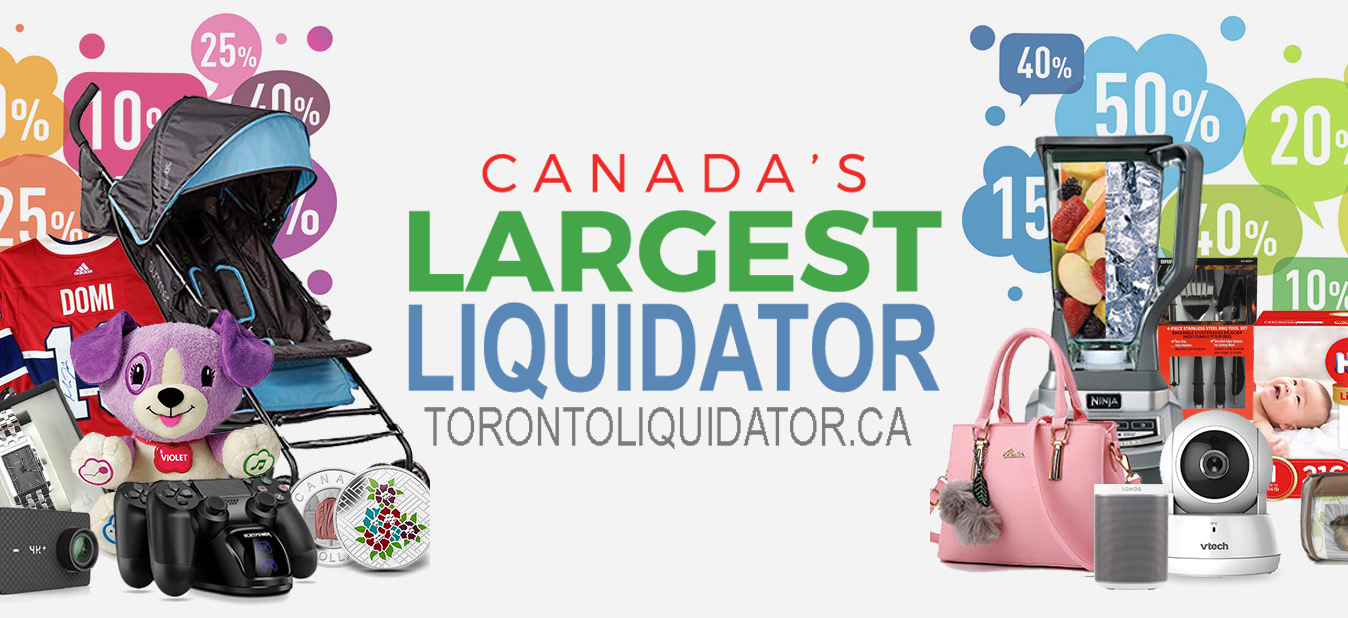 The GTA's Home for the Best Deals!
Toronto Liquidator is the GTA's home for the greatest selection of inventory from the leading world-wide brands. As spring turns to summer you may be looking for items for your home, clothes for the warmer weather or are getting ready to tackle a DIY project for your home. If this is the case you should look no further than Toronto Liquidator!
Torontonians are lucky to have an incredible place to purchase items at astounding discounts. Toronto Liquidator is proud to serve the Toronto, Markham, York Region and Greater Toronto Area (GTA) region and is open every Friday and Saturday from 10am to 6pm.
Toronto Liquidator is able to offer such incredible discounts to our customers because we are proud to be Canada's main liquidation company that services one of the world's biggest online retail sales centre. When companies come to the end of a season or simply need to remove stock from their inventory Toronto Liquidator is able to purchase pallets of merchandise at reduced costs. Because we are able to purchase items in bulk from retailers that are eager to remove these items from their inventory, we can pass on incredible discounts to our customers. When we purchase items we own them outright – we don't act as brokers.
We purchase items including (but not limited to): tools, clothes, baby items, electronics and furniture. We are often able to discount our items up to 70%! And because we receive items from both online and bricks and mortar retailers we constantly have new stock rotating through our store – and our stock is of the highest quality; we offer items from top brands that are in perfect condition.
Toronto Liquidator is conveniently located in Richmond Hill at 35 Beaver Creek Road. Through our bricks and mortar location we are able to offer our customers a place where they can personally browse through our store and view items they are interested in. Unlike many other companies that offer liquidated items, we offer our customers the ability to ship their purchases. So if you see something you like in our store, but it's not convenient for you to take it home with you that day – no problem! We will happily ship it to your location.
Toronto Liquidator offers name brand clothing, electronics, housewares, giftware, toys, newborn and baby car seats, highchairs, hardware, name brand shoes, bedding, computer gaming, furniture, camping gear and beauty products.
We offer items from the top name brands available today. If you are in the process of sprucing up your home or redecorating we offer products from Kohler, Braun and Hamilton Beach. For babies and toddlers we offer items from Pampers, Huggies and Fisher Price. We also encourage you to bring your kids along for your visit to our store – we have a wide range of toys and products for kids from Hot Wheels, Mega Blocks, Barbie, Crayola, Playskool, Melissa & Doug, Hasbro and Mattel. For the DIY'ers in the GTA we offer greatly reduced items from Black and Decker and Stanley. And with summer season coming up we encourage you to visit to stock up for your camping and cottaging weekends – we offer a great selection of products from Coleman. These are just a few of the name brands we offer.
Also, unique to the Toronto Liquidator we offer specialized items. Whether you are looking for yourself out of personal interest or are looking for a gift for an upcoming birthday or special occasion for someone special we offer sports memorabilia, including signed jerseys and signed photographs (and much more!) and coins from the Royal Canadian Mint.
The advantage of Toronto Liquidator is that we are constantly refreshing our inventory. We consistently receive new items from retailers including one of the world's biggest online retailers. We encourage our customers to check back frequently to see if items they are looking for have come in! Another unique feature of Toronto Liquidators is our 'Door Crasher' specials. We are currently featuring golf related packages and items from the Royal Canadian Mint.
We are located in Richmond Hill and are open every Friday and Saturday from 10am-6pm. So please drop by and take a look at all we have to offer!